Hilton Tashkent City Virtual Tour Project
At the outset of my project in Uzbekistan, I was tasked with capturing 360-degree panoramic images of the ballroom and various meeting spaces, adhering to Hilton's directives for showcasing diverse layouts.
However, during the on-site photo shoot, I also had the chance to photograph broader views of the hotel, including the presidential suites.
These images were leveraged to craft a tailored virtual tour, featuring an interface akin to Hilton brand websites.
Presently, this virtual tour is employed by the sales and marketing team, in addition to being integrated into the hotel's website and social media platforms.
Regarding the photography process, we had ample time and thorough preparations to carry out the work, even amidst hotel occupancy.
Some shots were taken from the rooftop, offering unique perspectives and a stunning ambiance.
Before departing, I conducted an informational meeting to elucidate the full range of capabilities offered by my solution.
An IT team member joined us to gain a comprehensive understanding of its potential for their website.
Notably, for the Hilton brand, external storage was required to host the virtual tour.
I supplied a simplified guide to facilitate this process, ensuring swift and hassle-free utilization of the virtual tour.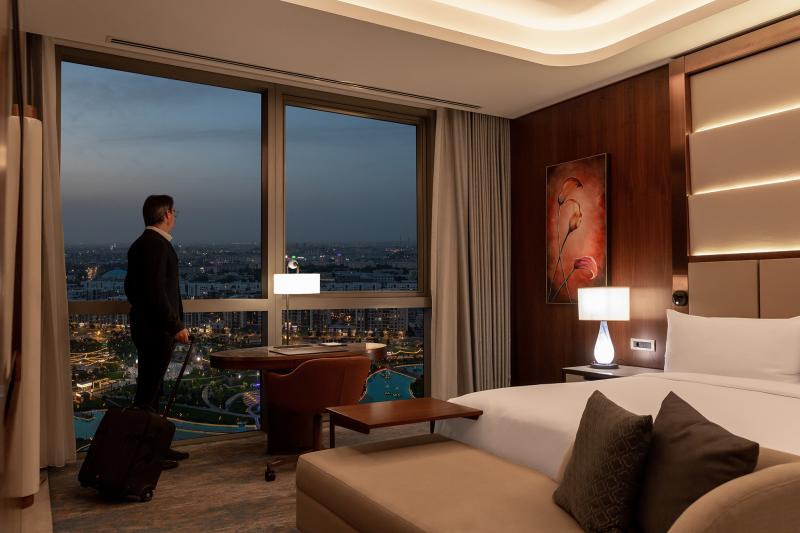 Click on the picture above to visit the hotel