VIRTUAL TOUR PHOTOGRAPHY FOR LUXURY HOTELS, RESIDENTIAL AND COMMERCIAL INTERIORS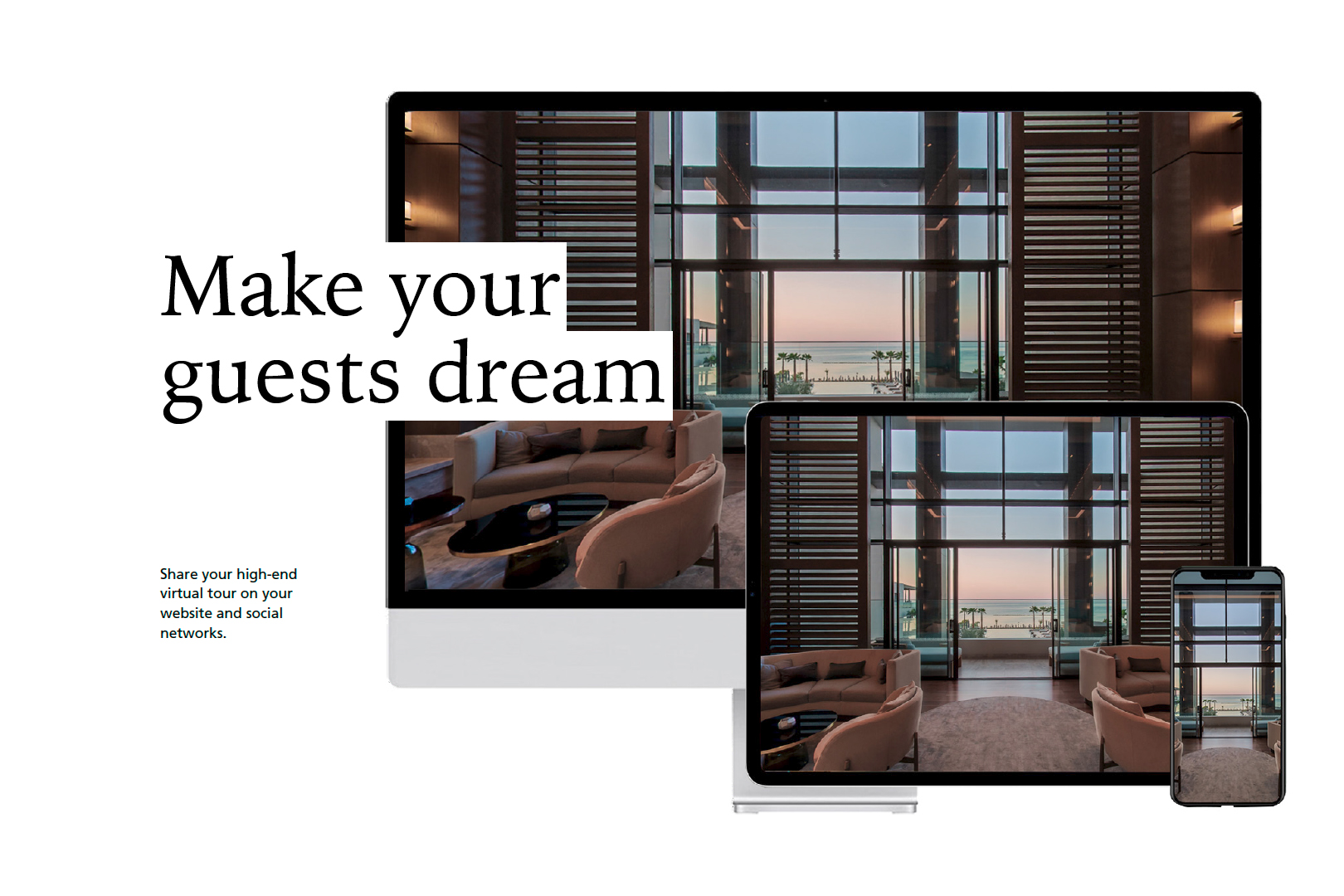 MAKE YOUR GUESTS DREAM
Virtual Tour can truly be used as a marketing tool to attract tourists to a hotel.
Tourists are given the opportunity to research more about a destination or property, resulting in the guest being more informed.
The virtual tour has been adopted by the world's largest hotel chains such as Hilton, Radisson, Marriott...
GOOGLE TRUSTED PHOTOGRAPHER
Inspire trust and help customers find you faster by publishing an immersive virtual tour of your business or updating Street View at your doorstep. 
THEY TRUST US




















Jean-Charles est un photographe très professionnel.
Analyse des lieux avant la réalisation et la prise de photos.
Pointilleux sur chaque détail, un réel atout, surtout dans le monde de l'hôtellerie.
Résultats des visites virtuelles : magnifique !
Je vous recommande ses services.
Mahilde Pruvot
HILTON EVIAN LES BAINS
The team is a perfect combination! From the beginning through to the end, they offered endless support and guidance to match our expectations and demands.
Their experience and professionalism shines through, allowing our brand voice to be perfectly captured. We definitely recommend them to any high level photography !
Lenen Mar Porras
COURTYARD MARRIOTT SIEM REAP RESORT
Jean-Charles GARRIVET réalise de très belles visites virtuelles, nous avons été enchantés par son travail! En effet la visite virtuelle a apporté un réel plus au site internet et permet dorénavant aux prospects de visiter notre lieu depuis le monde entier ! Je recommande vivement…
Marion GUINAMAND
CIRQUE IMAGINE